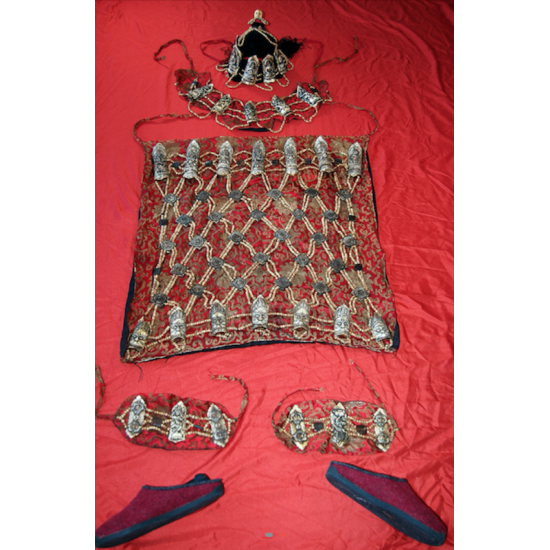 Shaman's Robes: Tibetan Kapala, 19th Century
Stock:

In Stock

Model:

877

SKU:

877

Ritual objects, musical, Mask, Phurpa, knife
Description
Shaman's Robes: Tibetan Kapala, 19th Century

Tantric Dance ceremonial clothing. This unique outfit is complete including headdress, arm or angle bands, neck piece & apron. Created by carving bone - possibly all or part 'kapali' of an accomplished human being.
Each carving depicting various wrathful, protective and blessing deities.
(07/09#14) - larger photos are available upon request.