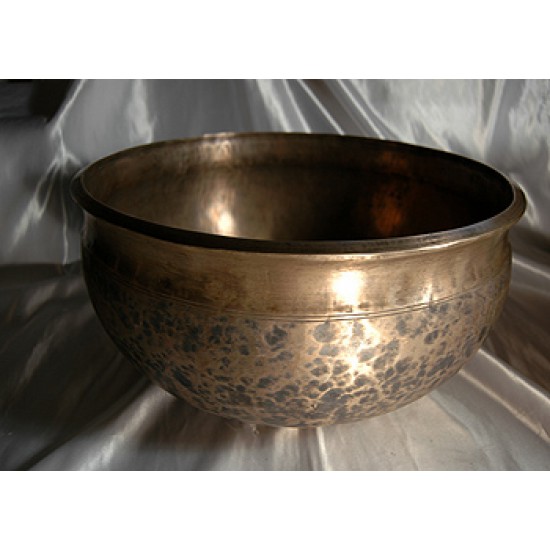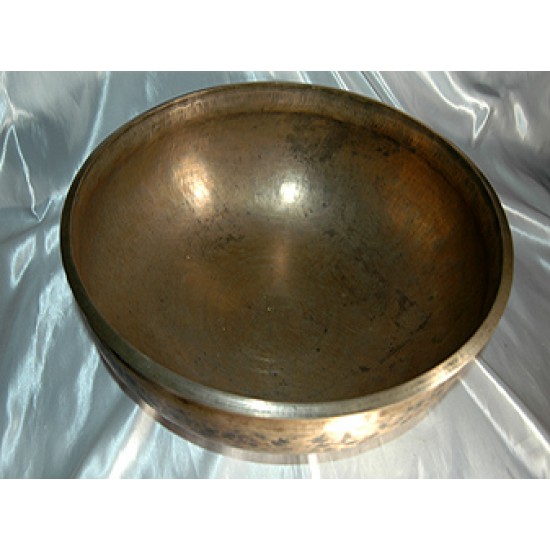 Singing Bowl: Master Quality Ultabati
Stock:

In Stock

Model:

973

SKU:

973
Sacred Sound Instruments
Description
Master Quality Ultabati Singing Bowl: A most unusual Nepali bowl.

Light, bulging side with reverse lip - old but exact age unknown - multi-tonal deep harmonics.
Their voice sounds much like a large Jambati - useful for stimulating grounding energy.
Healers love these.
These ancient sacred sound instruments are the best of the best. My collector refers to them as 'master' quality and are selected from thousands of the highest quality ancient Bowls. The Bowls we offer are hundreds of years old and made of the traditional Tibetan alloy. Collected with honor, each Bowl is very unique and as such must be priced individually. $350 - $600.
Contact us for price, size plus cost of shipping