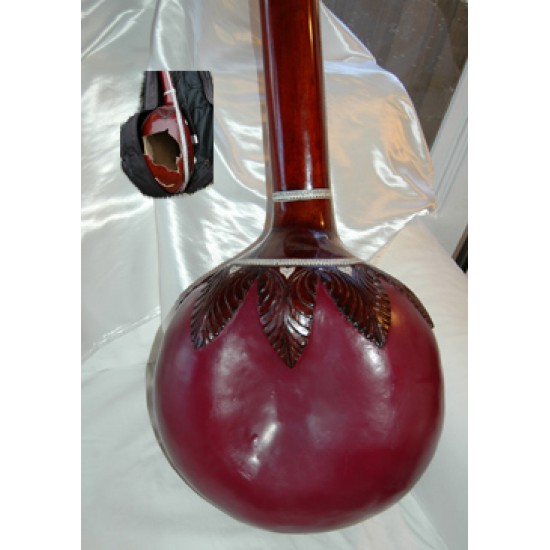 Tambura: 4 String, Male
Stock:

In Stock

Model:

993

Weight:

5.00lb

Dimensions:

51.00in x 16.00in x 0.00in

SKU:

993
Sacred Sound Instruments
Description
During my recent pilgrimage to Nepal & Tibet I found a beautiful, professional quality male Tambura.
A friend in Nepal ordered two from a well known Indian musician and alas he only wanted one. It is made of traditional hard woods, shell inlay decoration and the sounding chamber of natural gourd (also traditional).
In transit the gourd portion of the instrument was damaged (see photo) - I fiberglassed the interior of the sounding chamber for strength and pieced the gourd back together over fine fiberglass mate. It is strong, sounds & looks great - yet due to the earlier damage I am required to discount the original price ($600.00).
A soft case is included.
Size: 51" long x 16" wide

Larger images available upon request