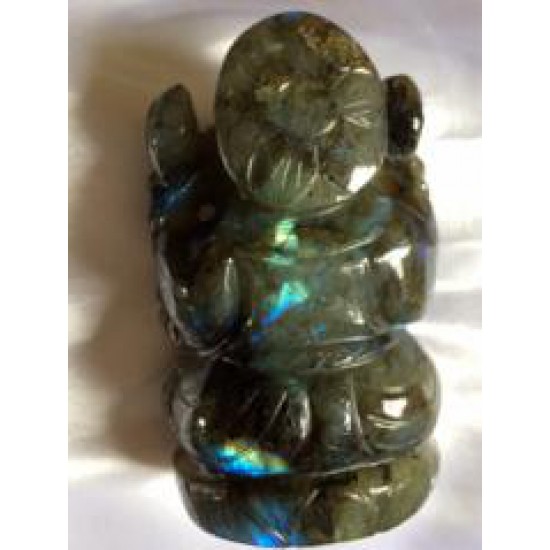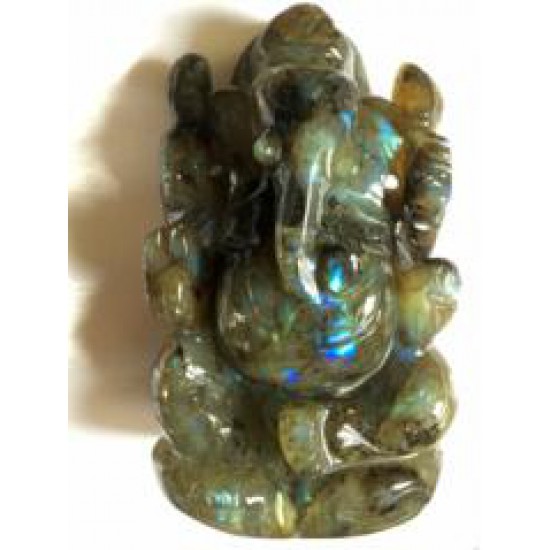 Ganesh Labradorite Statue
Stock:

In Stock

Model:

1135

SKU:

1135

Ritual objects, musical, Mask, Phurpa, knife
Description
Ganesh Labradorite Statue:
Ganesh carved in solid Labradorite reflecting the natural golds, blues and greens of the stone - stunning.
He is the elephant headed Bodhisattva of wisdom, success and joy. He is the defender of individuals (particularly women) and the remover of obstacles. Ganesh is a part of the Buddhist and Hindu tradition.
'Wherever there is Ganesh, there is Success and Prosperity ~ Wherever there is Success and Prosperity ~ there is Sri Ganesh.
Labradorite (frozen fire) is the stone of shamans, diviners & healers. A powerful protector from negativity and misfortunes. A stone of transformation, Labradorite is a useful companion through change, imparting strength and perseverance. It balances and protects the aura, raises consciousness and grounds spiritual energies. Excellent for strengthening intuition - promoting psychic abilities. Powerful in revealing the truth behind illusions, Labradorite banishes fears and insecurities, and strengthens faith in the self and trust in the universe. It stimulates the imagination and calms an overactive mind, developing enthusiasm and new ideas.
Labradorite treats disorders of the eyes and brain, stimulates mental acuity, and relieves anxiety and stress. It regulates metabolism, balances hormones and relieves menstrual tension. Labradorite treats colds, gout, and rheumatism, lowers blood pressure, and aids in digestion.
I have only this one stunning example remaining.

Size: 3.5" x 2" @ $150.00 plus shipping