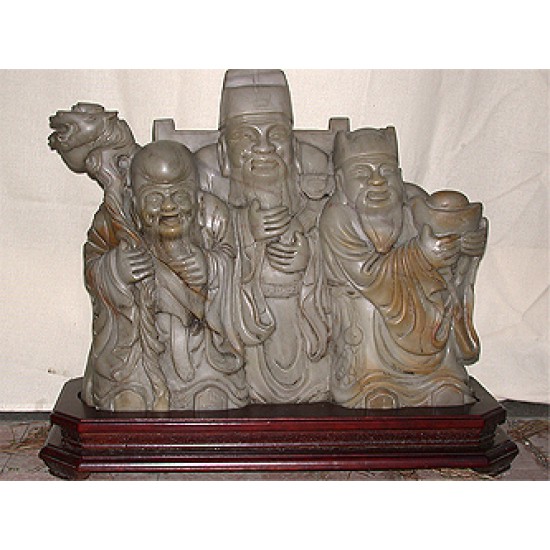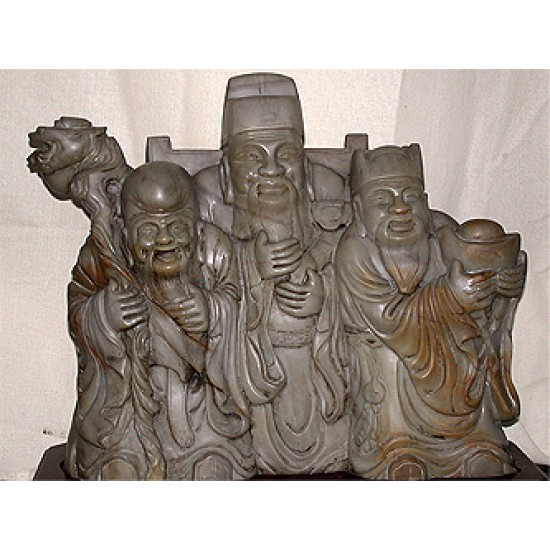 Jade Spiritual Ancestors Statues: Taiwanese, Buddhist, 19th Century
Stock:

In Stock

Model:

417

Dimensions:

0.00in x 20.00in x 22.00in

SKU:

417

Buddhist Statues
Description
Jade Spiritual Ancestors Statues: Taiwanese, Buddhist, 19th Century

Large Jade carving of three spiritual ancestral teachers representing blessings, good luck, long life and prosperity. A remarkable devotional creation from Taiwan it is large and cradled in its own rosewood stand.
Master crafted the teachers emit an energy of joy and well being.
Heavy: perhaps 100 pounds

Size:
22" high x 20" across x 10" deep
(12/04#1) - Shipping is not included in price /
Larger photos are available upon request.