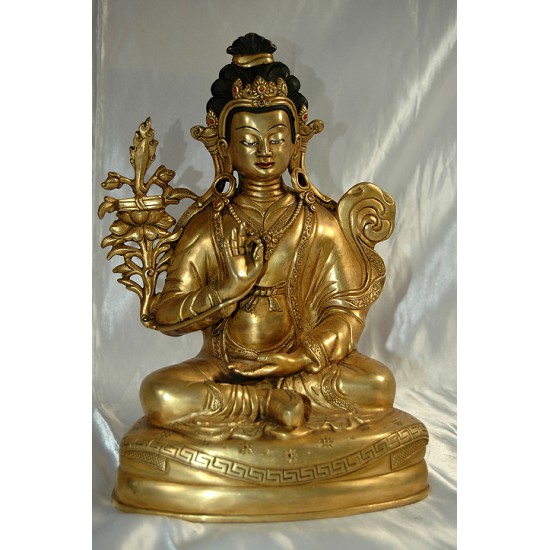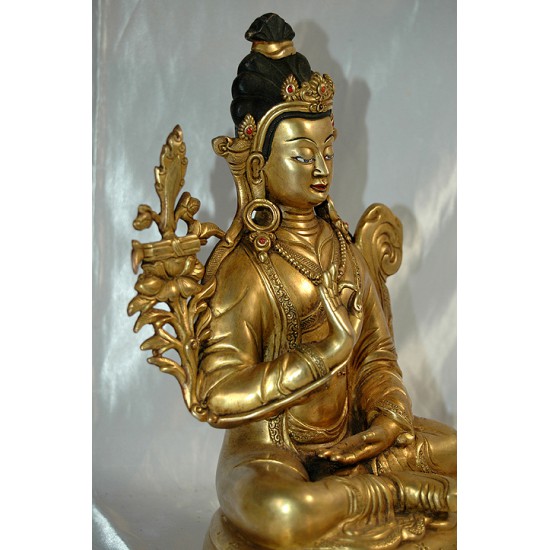 Manjushri Statue: Tibetan,19th Century
Stock:

In Stock

Model:

869

Dimensions:

0.00in x 7.50in x 10.25in

SKU:

869

Buddhist Statues
Description
Manjushri Statue: Tibetan, 19th Century

He is the Buddha of Compassion depicted in the Tibetan fashion.
Created using the lost wax method in copper he is decorated with tiny gemstones of Coral and Garnet.
He is from the 19th century however appears to be a reproduction of a much earlier 14th century piece.
Size:
10.25" tall x 7.5" across x 4.5" deep
(01/05#6) - larger photos are available upon request.