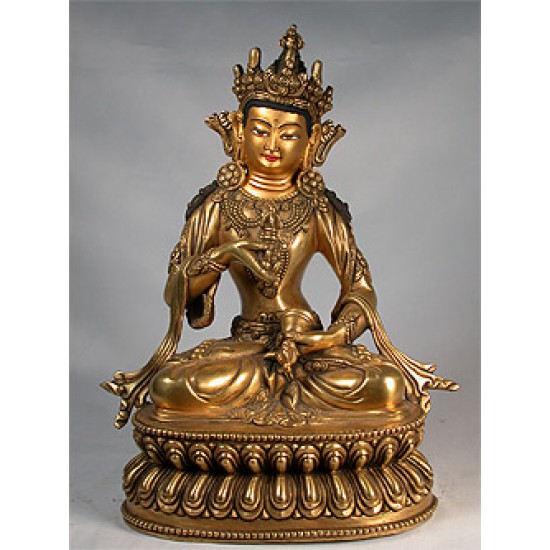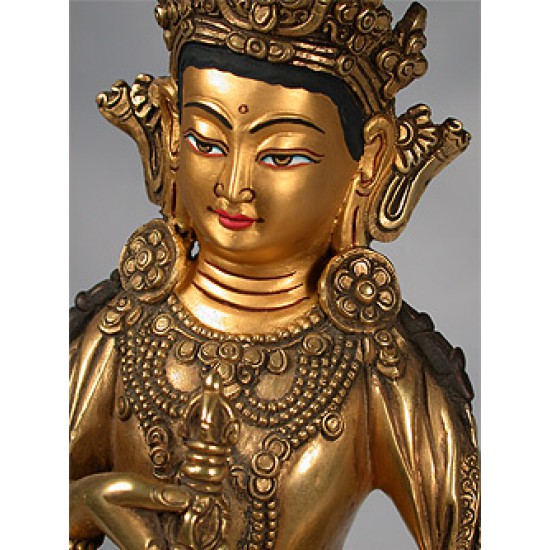 Bodhisattva Vajra Dorje Statue: Nepal, 21st Century
Stock:

In Stock

Model:

372

Weight:

2.00lb

Dimensions:

0.00in x 5.00in x 8.00in

SKU:

372

Buddhist Statues
Description
Bodhisattva Vajra Dorje Statue: Nepal, 21st Century
Vajra Dorje, a powerful Bodhisattva: A force over ignorance.
He holds a Ganta Bell in his right hand and a Vajra in his left.
The Ganta representing the energy of wisdom and the Vajra the energy of compassion.
Together these two representing the path and method to Enlightenment.
18 karat Gold burnished over Copper with 22 karat Gold on face.
Size: 8" high x 5" across x 3" deep.

(jy04#11) - larger photos available upon request.