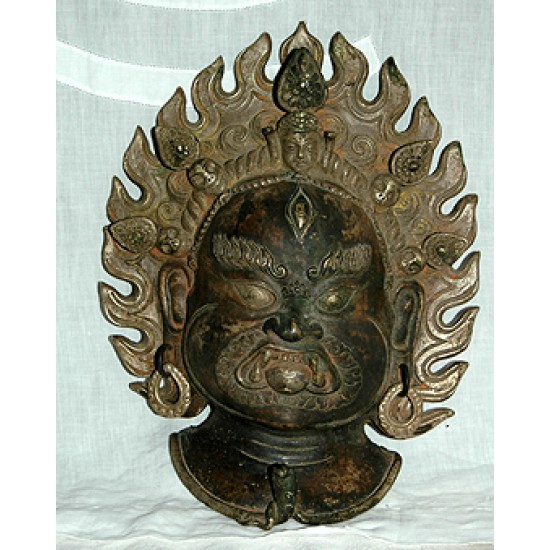 Mahakala Wall Mask: Bronze, Tibet, 18th Century
Stock:

In Stock

Model:

773

SKU:

773

Ritual objects, musical, Mask, Phurpa, knife
Description
Mahakala Wall Mask: Bronze, Tibet, 18th Century

Mahakala is the most Powerful Dharma protector to all the schools of Tibetan Buddhism.
He performs the four karmas (actions): Pacifying sickness, Hindrances, Increasing life, Good qualities/wisdom while destroying confusion, doubt and ignorance. He commands an army of male protectors and is ready to annihilate that which would deter a being from reaching enlightenment. This is a plaque made of bronze, his presence is powerful.
Size: 11" long x 8.5" across x 3.25" deep
(04/08 /#12) - larger photos available.