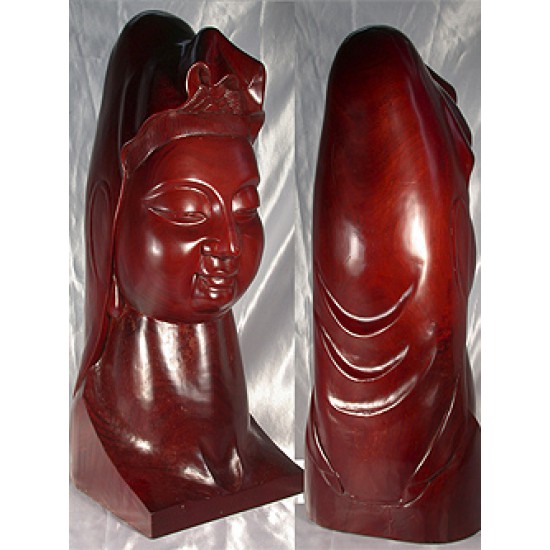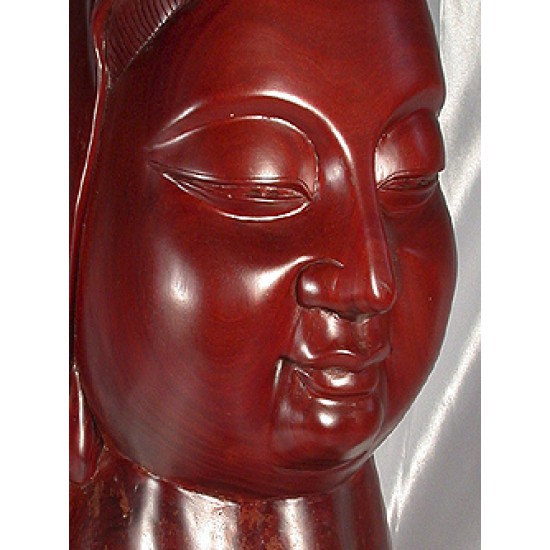 Quan Yin Statue: Wooden Bust, Taiwan
Stock:

In Stock

Model:

433

Weight:

23.30lb

Dimensions:

21.00in x 8.50in x 8.50in

SKU:

433

Buddhist Statues
Description
Quan Yin Statue: Wooden Bust

Quan Yin is the beautiful 'life giving' protection deity Tara. She is the Goddess Mother which emerged from the tears of the All-Compassionate Avalokiteshvara Buddha.
The embodiment of compassion, she holds the vase which holds the 'nectar of life' and offers it freely to all sentient beings. She helps all find bliss and is the protector of all-women.
Devotionally carved in hard wood. She has a loving presence. Possibly made of Mahogany.
From Taiwan.
Size: 22" tall x 9" across x 8" deep
23 pounds 6 oz
(12/04#17)