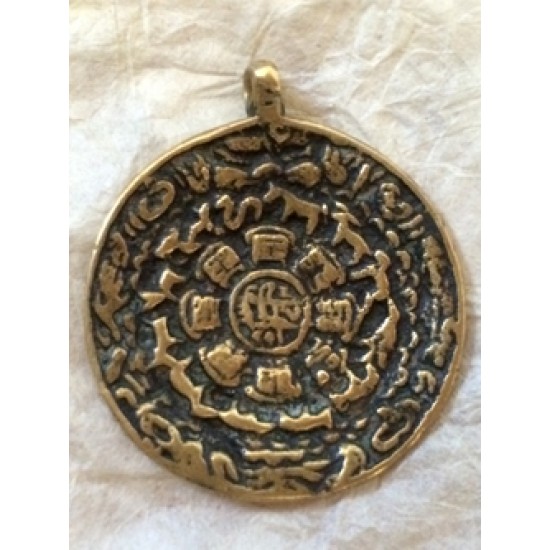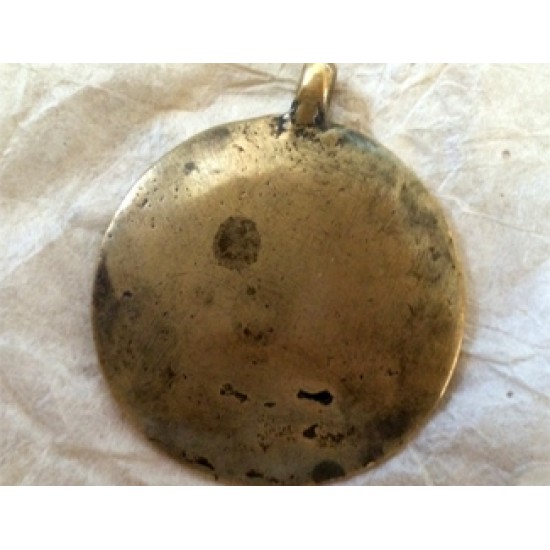 Melong Amulet: Tibet, 20th Century
Stock:

In Stock

Model:

1126

SKU:

1126

Buddhist Guardians
Description
Melong Amulet: Tibet, 20th Century

Old Melongs are becoming rather rare, the older examples are becoming more difficult to find.
It is a Tibetan term that means "mirror" or "looking glass".
The melong is a symbol of divine protection and enlightened understanding (bodhicitta).
Melongs are known as Magical Amulets in Tibet. They are used to protect from negative energy and a way to tell time on a universal scale with the 9 cells at its center, the iChing surrounding them with the chinese zodiac surrounding that and then finally Tibetan mythology on its edges. On an energetic level these Amulets are amazing at clearing energy from one's own Aura and when working with another in a healing situation. Can also be used to clear energy at work, career, money space, etc. A highly versatile amulet when used with Heart energy.
Collected while in Tibet on my last pilgrimage in 2014.
Only one available