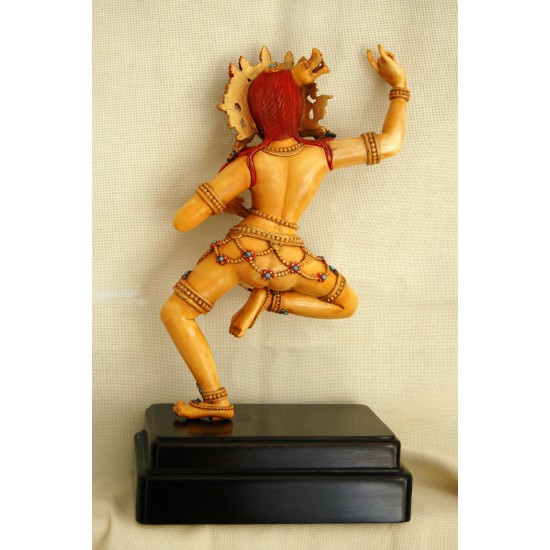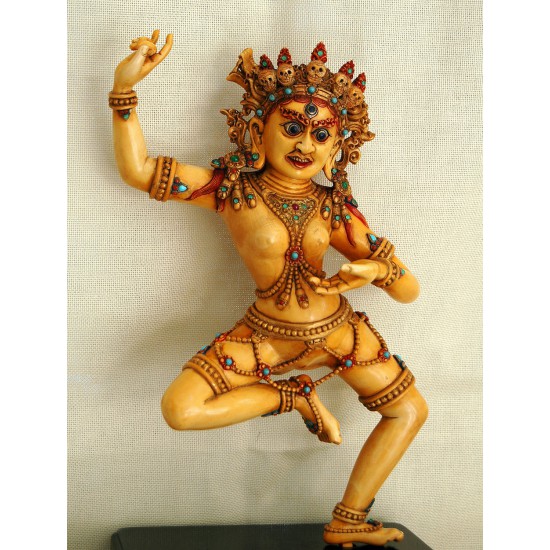 Buddhist Goddess Dorje Phamo Statue: Ivory, Bhutan, 19th Century
Stock:

In Stock

Model:

740

Dimensions:

9.25in x 6.00in x 2.50in

SKU:

740

Buddhist Goddesses
Description
Goddess Dorje Phamo Statue: Ivory, Bhutan, 19th Century
Exquisite Ivory carving from the Himalayan country of Bhutan known for its extraordinary Buddhist art.
Carved of ancient ivory by a master this is a rare and powerful representation of the Goddess Dorje Phamo. The warrior Goddess (Guardian) is elegant in her dance over the powers of ignorance.
She faces each of us as a friend, a protector and a guide.
Size: (Ivory only) 9.25" tall x 6" across x 2.5" deep / (With wooden base) 11.25" tall x 6.5" across x 4" deep

Note: The mahogany base is new.
(03/08/#3)