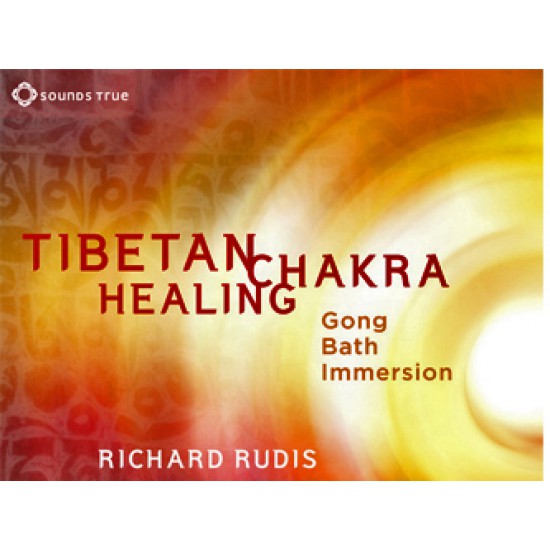 CD: Tibetan Chakra Healing Gong Bath™ by Richard Rudis
Stock:

In Stock

Model:

1069

SKU:

1069

Cd and Sacred Sound Instruments
Description
CD: Tibetan Chakra Healing Gong Bath™ by Richard Rudis

A 60 minute Gong Bath™ Sound Healing Experience by Richard Rudis.
Tibetan Chakra Healing: The only Gong Bath™ CD that directly addresses each of the 7 Chakras in turn. A beautiful and passionate Gong Bath that can be played to directly heal a person's Aura, clear the energy in a room, create harmony in a situation at work, or simply to be played on repeat over and over while a person is out so the vibrations can clear and heal the energy in your home - and because sound waves can penetrate solid matter - through the walls into your neighbors homes to help clear their spaces too.
All world cultures, spiritual traditions and science know this: All things vibrate at a coherent rate; a universal "OM". It is possible to invoke inner and outer peace, wisdom and compassion, health and harmony by identifying and sympathetically attuning with this intrinsic vibrational signature..... that is what this CD is all about. Harmony.
For sound clips go to http://www.sacredsoundgongbath.com/cds.html
Richard Rudis created the first original Gong Bath™ experience twenty years ago and has performed over 1,000 Gong Baths in the US & internationally helping well over 35,000 participants. Using principles of Vajrayana Buddhism, specific sacred geometry, mathematics & instrumentation a dynamic meditative experience is created where each participant is acoustically guided, via harmonic overtones, into realms of physical well-being, emotional balance, cellular healing and spiritual awareness. Carefully designed vibrational constructs are used to further entice the brain into Alpha/Theta/Delta wave-scapes of creativity, relaxation and enrichment. A sound healing pioneer with thirty years of Buddhist scholarship, his extensive collaboration with other sound healing researchers and studies in Eastern energy healing have resulted in the development of a unique sacred sound healing techniques known as a 'Gong Bath™, holding the trade mark since 2008.
Currently he is writing a book on this subject including specialized playing techniques and supportive philosophies.
*please note: the term Gong Bath™ may only be used by Richard Rudis