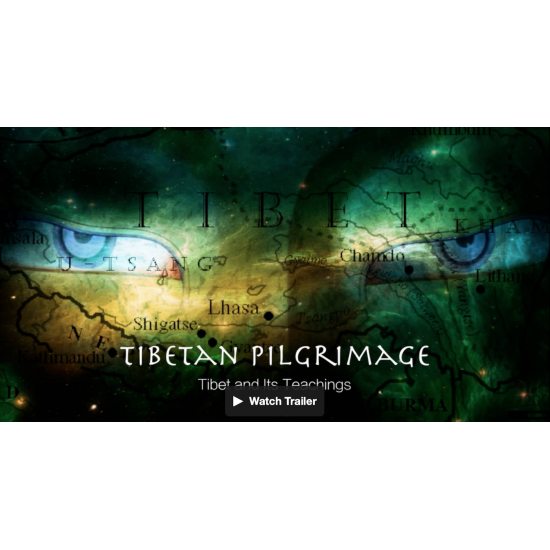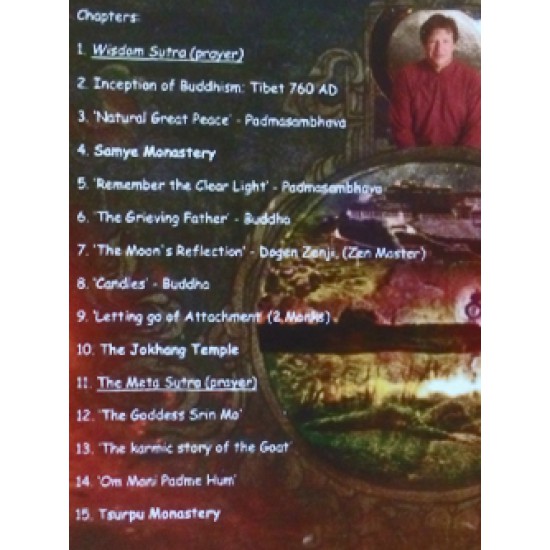 DVD: Tibetan Pilgrimage Movie - Tibet & her Teaching
Stock:

In Stock

Model:

1112

SKU:

1112

Cd and Sacred Sound Instruments
Description
DVD: Tibetan Pilgrimage Movie - Tibet & her Teaching

Three years in the making, Richard Rudis (Karma Sonam Dorje) guides you on a spiritual journey across the Tibetan plateau - visually emphasized by stunning special effects and a haunting Gong sound track intertwined with Tibetan rural voices and life within the borders of Tibetan Monasteries.
Twenty seven individual, thought provoking Dharma stories set the cadence as we follow the path of the great Tantric Buddha Padmasambhava (Guru Rinpoche) through past and present Tibet as the listener/viewer is guided ever deeper within his/her own consciousness and intrinsic truths. Each Dharma Story, ranging from Ancient Buddhist text up to Albert Einstein, is beautifully narrated by Richard Rudis taking you deeper within yourself the deeper you travel into Tibet and her old Monasteries as you let go of attachment to illusion. During the sojourn across the wild rural landscape of the Himalayas you will encounter the ghosts of the past and present while visiting the four most auspicious monasteries remaining; Jokhang, Samye, Potala Palace and Tsurpu. It is a stunning odyssey across the grace and beauty of Tibet's magnificent countryside highlighting authentic archive film footage rarely seen. There is something of great value for everyone here, from those who knows very little of Buddhism spirituality to the most learned of Buddhist practitioners.
Narration and Gong Harmonics by Richard Rudis - www.sacredsoundgongbath.com.
Movie produced and created by Janet Bass - www.lightningtreefilms.com
DVD: $20 /
Vimeo:
Download - Buy: $16 or Rent: $6
https://vimeo.com/ondemand/tibetanpilgrimage/149730983