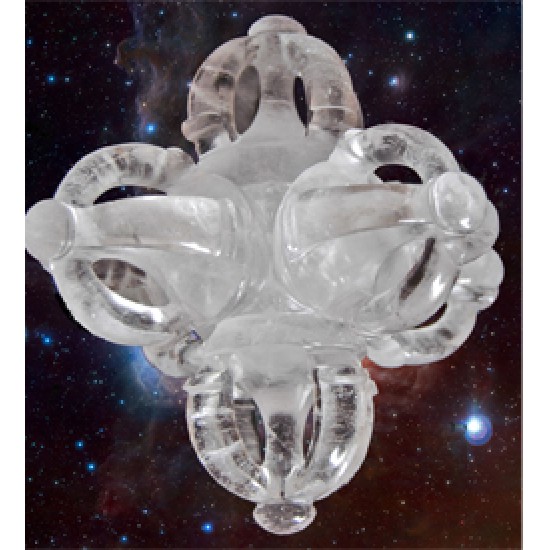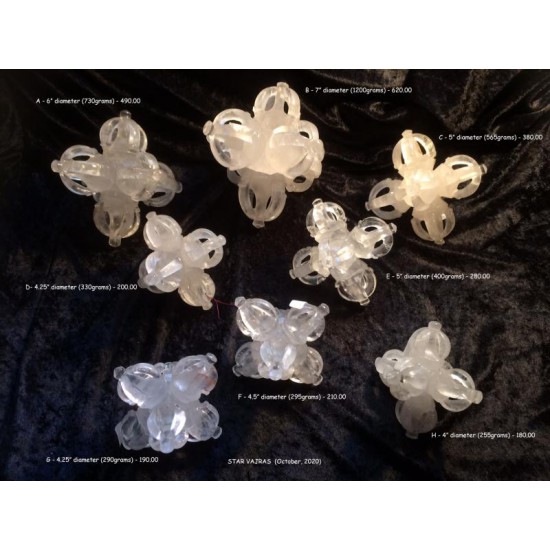 Star Dorje: Quartz
Stock:

In Stock

Model:

1041

SKU:

1041

Decorative/Boxes/Architectual Items
Description
Dorje or Vajra is held as one of the highest symbols in Tibetan Buddhism.
Meaning Noble Stone it represents Compassion in its highest form.
Made of powerful Himalayan Quartz it embodies the brilliance of refracted or reflected illumination and symbolizes the impervious solidity of the point of power around which all else turns - the axis-mundi or hub of the world - the Bodhi Heart. Beautifully hand crafted, all are stunning and powerful.
Whomever works with this will be healed with the frequency of absolute Love that emanates from such a symbol.
Prices vary based on size and weight.
Larger photos are available