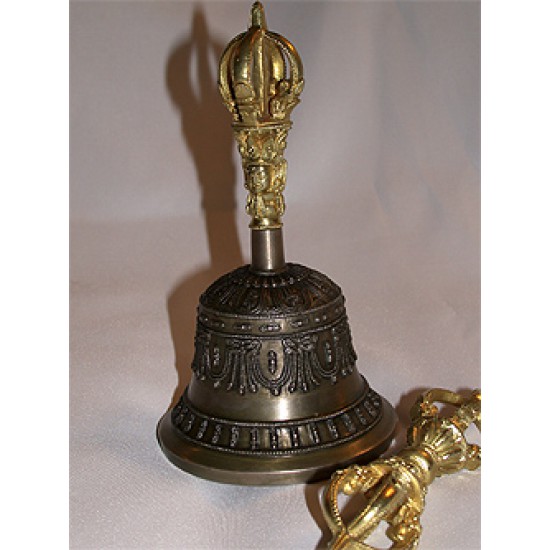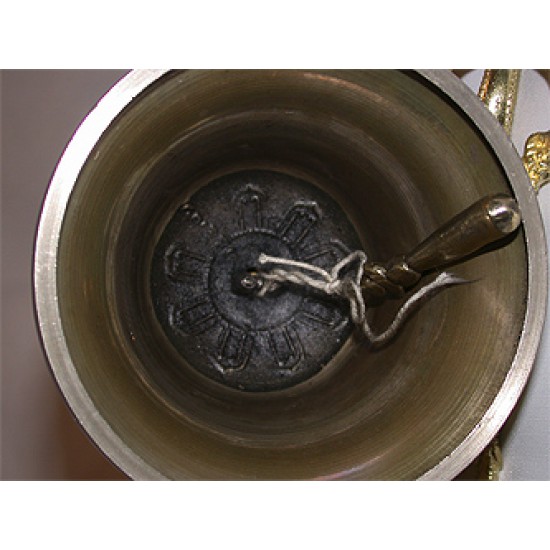 Ganta & Vajra Set: Very Special, Nepal, 21st Century No.7
Stock:

In Stock

Model:

499

SKU:

499
Sacred Sound Instruments
Description
Ganta & Vajra Set: Very Special, Nepal, 21st Century No.7

The Ganta Bell is the ultimate universal symbol of Transcendent Wisdom. The Vajra, (Vajra in Sanskrit/Dorje in Tibetan), is the representation of purity, the transcendental state of "emptiness" and the highest form of Love - Compassion. The sound of the Ganta (Bell) is regarded as auspicious in Tibet and used to drive away negative attachments. It represents the receptive Feminine energy and is used in the left hand as it draws in Wisdom. The Vajra represents the Masculine energy and is used in the right hand to project and transmit Compassion outwards.

The Ganta and the Vajra are always used together. In practice, the ringing of the Ganta calls beings to practice, and warns off malign influences and is also a musical offering. This is the the union that reveals enlightenment.
These are remarkable Ganta/Vajra sets of extraordinary craftsmanship and sound. Made in Nepal by Tibetan craftsman they are new but of the highest quality. The handles are burnished with gold and the detail is remarkable - a true devotional practitioner/altar piece.
Sizes: Small: $65.00 / Medium: $75.00 / Large: $85.00