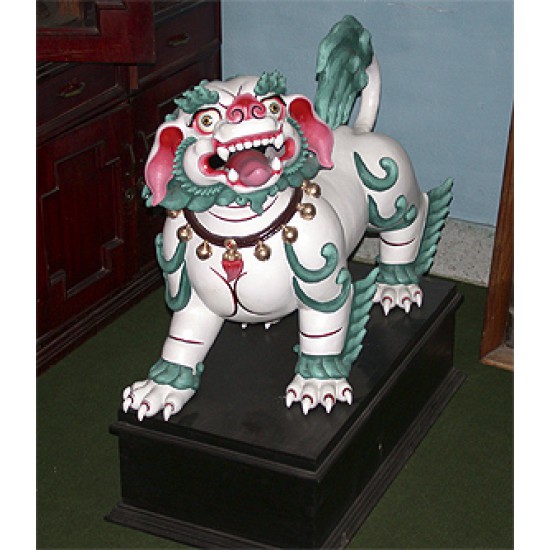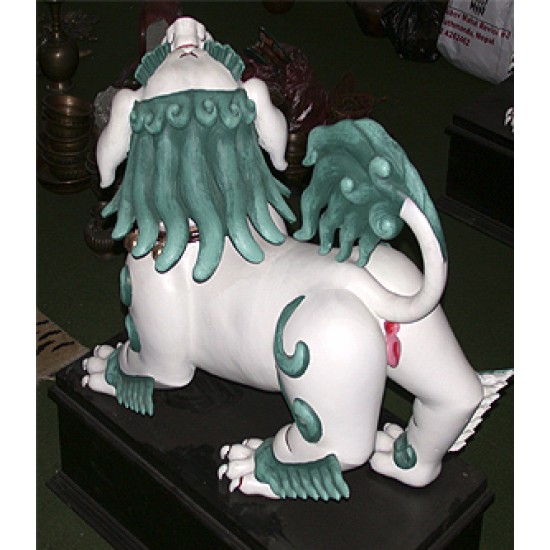 Snow Lion Guardians: Temple size, Nepalese
Stock:

In Stock

Model:

669

Weight:

65.00lb

Dimensions:

24.00in x 14.00in x 29.00in

SKU:

669

Guardians/ 'Wrathful'/Temple (Buddhist)
Description
A unique find. These are temple guardians of extraordinary quality.
These are not old but were commissioned by Lama Nurbu and created to the highest standards.
They are sold as a pair - each facing slightly in different directions: one male and one female.
Made of copper and traditionally painted (but with water proof paints).

A rare and powerful addition to any threshold.
Large Size: 29" tall x 14" wide x 24" long (measured on their wooden stands).

(10/06#5) - larger photos available.