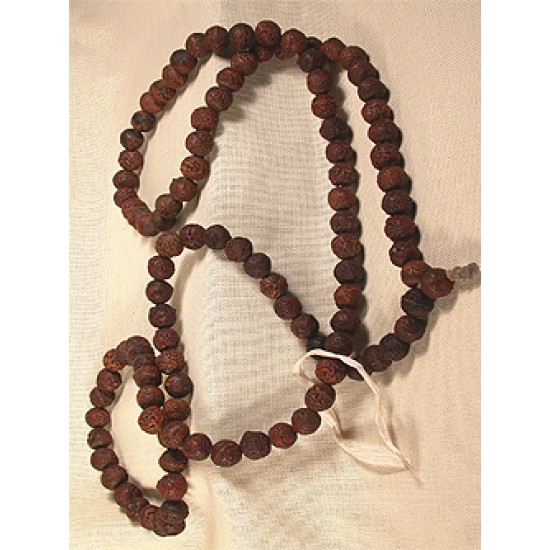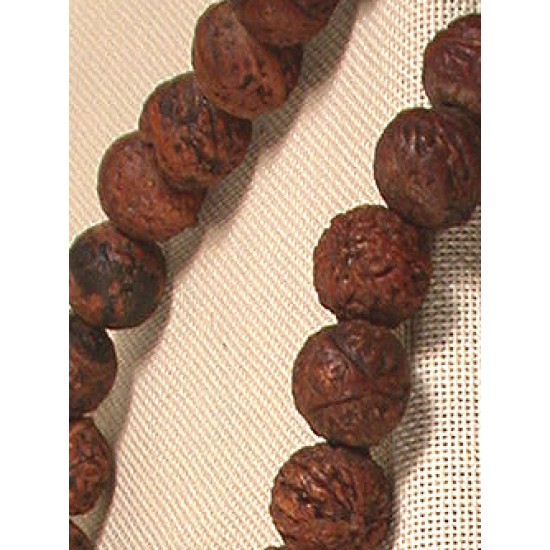 Mala Rudraksha Beads: India, 21st Century
Stock:

In Stock

Model:

400

SKU:

400

Ritual objects, musical, Mask, Phurpa, knife
Description
Mala Rudraksha Beads: India, 21st Century

Rudraksha Mala, each bead is 3 faced with naturally wrathful protection faces - very special and representative of Brahma, Vishnu and Mahesh. Mala's are prayer beads used to keep count of Mantras prayers used to concentrate and protect the mind. There are 108 beads representing 108 books of Buddhist teachings. There is often a 109th bead representing the Guru (teacher) Bead. They have a very beautiful presence.
Size: 58" circumference & each bead is .50" diameter
I have two Malas - one with 1/2 inch beads (average) & one with 5/8 inch bead average.
(11/04#24) - Larger photos are available upon request.