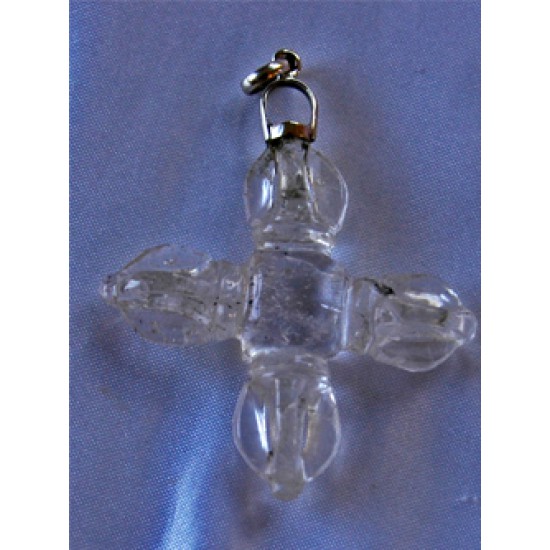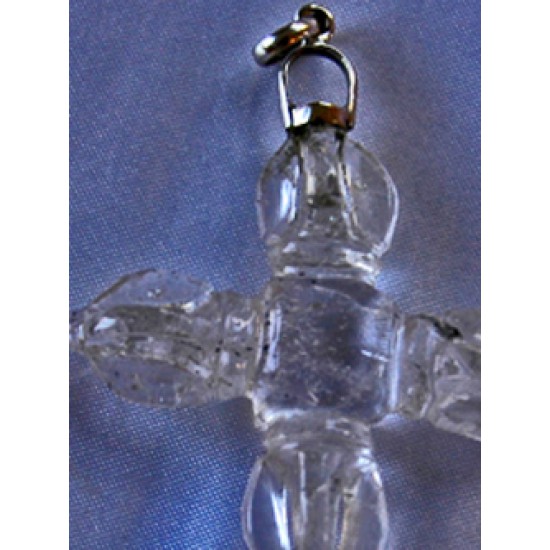 Pendant: Quartz Double Dorje
Stock:

In Stock

Model:

1045

SKU:

1045

Jewelry; gemstone & traditional
Description
Pendant: Quartz Double Dorje

Vajra in Sanscrit / Dorje in Tibetan
The Vajra is considered to be one of the highest spiritual symbols in Buddhism
A powerful and unique tool it's intrinsic power and presence radiates Compassion.
The Vajra has the energy required to lift the hinderances of illusion that keeps us from realizing our most realized Greatest Potential: Self. In the Buddhist model of the universe there is a fine mist of Compassion flowing through it. The Vajra can draw this Compassion down through it like a tidal wave into the person's energy field where it can then be used to heal and transform. The Dorje (Vajra) is sacred geometry.
These pendants are made in India and carved with great detail. The stone is genuine quartz, set in sterling silver, it is designed to focus healing energy and Compassion for whomever wears it.
Size: Varies - average 2" tall x 1.75" wide