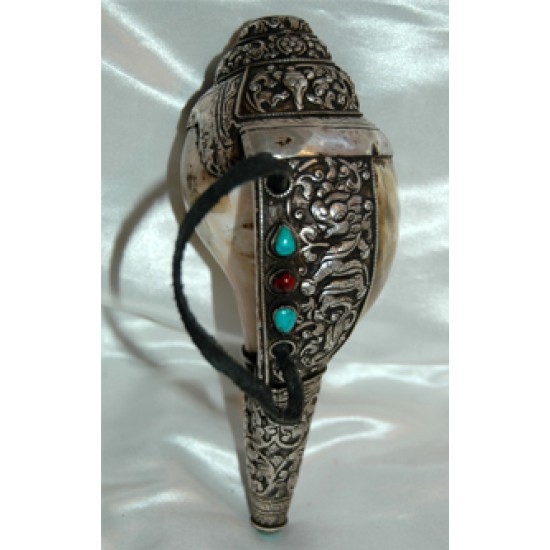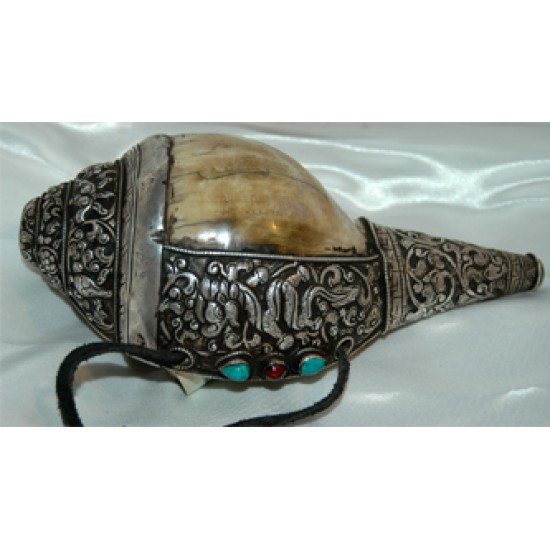 Sankha: Tibetan Conch Shell Trumpet, 20th Century #2
Stock:

In Stock

Model:

1087

SKU:

1087
Sacred Sound Instruments
Description
Sankha: Tibetan Conch Shell Trumpet, 20th Century #2

In Buddhist temples across Tibet the conch is traditionally used to call the monks to service. This conch (Sankha) trumpet is another extraordinary example of the intricate craftsmanship of Tibet. The shell is decorated with the eight auspicious symbols of Tibetan Buddhism in Turquoise and Carnelian .
A beautiful and powerful Buddhist ritual object that is easy to play with a stunning voice.
Size: 7 inches long x 3.5 inches wide.
(tp14#6)