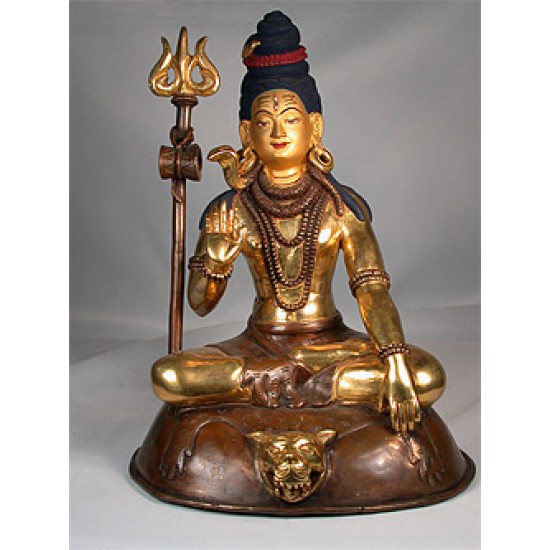 Shiva Statue: Lord of Change, Nepal, 21st Century
Stock:

In Stock

Model:

383

Dimensions:

5.00in x 6.00in x 8.00in

SKU:

383

Hindu Goddesses & Gods
Description
Shiva Statue: Lord of Change, Nepal, 21st Century

Shiva is the symbol of the eternal movement, change, within the universe. He sets all of time and space in motion. The building blocks, the very essence of the Universe move to him.
Shiva's' message is this: 'Do not be afraid, I am here to help you; this is merely the field of time, and your still point is within.'
This is a beautiful, devotional Rupa cast in copper and burnished with 18 kt gold on body and 24 kt gold on face - his presence is that of powerful blessings. Excellent detail.
Size: 8 inches tall x 6" across x 5" deep
(jy04 48) larger photos available