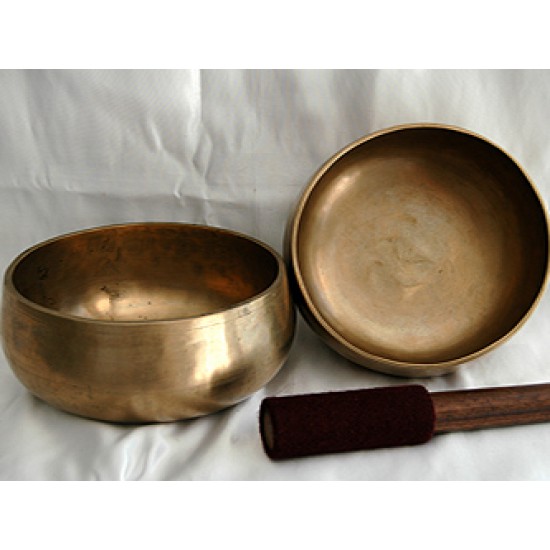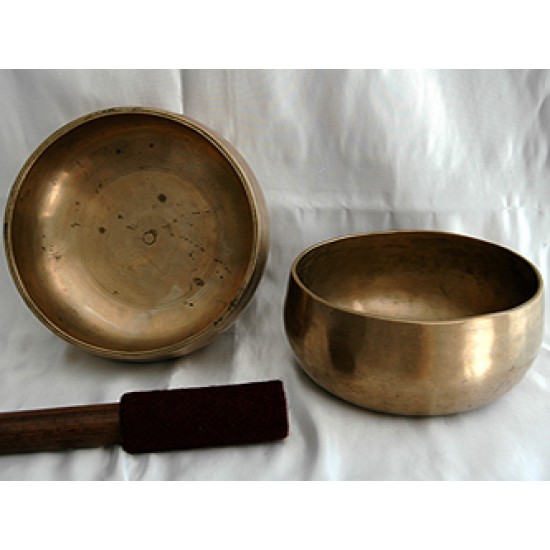 Singing Bowl: Cobrebati, Nepal, 20th Century
Stock:

In Stock

Model:

896

Weight:

1.00lb

Dimensions:

0.00in x 7.75in x 3.75in

SKU:

896
Sacred Sound Instruments
Description
Cobrebati Bowls: Known also as Buddha Bowls & Nepalese Bowls
The Appearance: Light and smooth with a bulging side much like a cobra's stance, many with Mantras inscribed on the side. Their voice is a cross between a Jambati and Thadobati leaning more towards the Jambati with multi-tonal harmonics. They are used for meditation, centering and balancing energy as well as Vibrational Healing. Of all the bowls this is the one that can easily and safely detach energy from a person's Aura including beings. This is a highly versatile bowl with many secrets. They are also light so very easy to travel with. They are old but alas their age is unknown.

Sizes vary from 7." diameter x 3.5" - Tall ($285.00) / to 7.75" diameter x 3.75" tall ($300.00)

A video call can be arranged to hear and see a Bowl of interest.