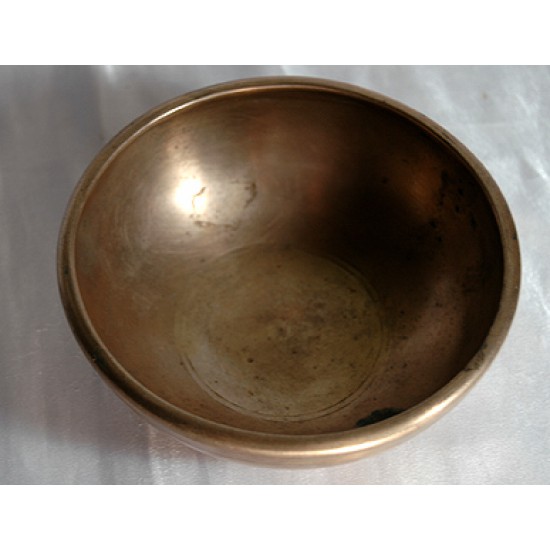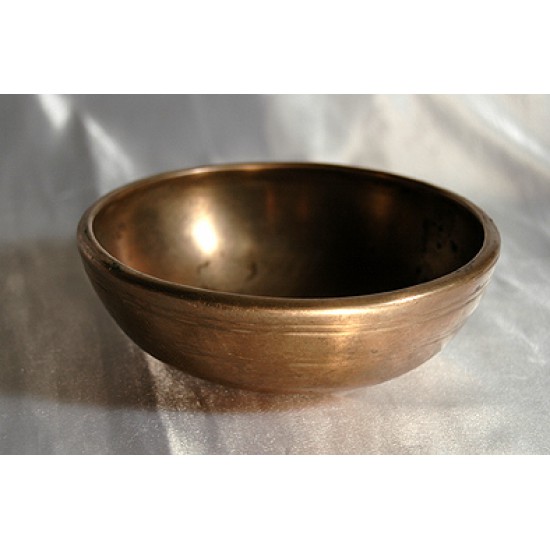 Singing Bowl: Master Quality Manipuri #1
Stock:

In Stock

Model:

982

SKU:

982
Sacred Sound Instruments
Description
The Manipuri Bowls are from the Eastern Plateau of Tibet, they are a minimum of 100 years old - their exact age are unknown. Beautiful penetrating overtones and long sound duration that also carry carrying the blessings of love, joy, compassion and happiness.
You can identify a Manipuri by its shape: Rounded bottom with a short curving side.
They are a sub-type of the Jambati Bowls with similarly shaped base to the Jambati but distinctly smaller and flatter. Very useful within vibrational healing techniques especially when placed over the heart or chakras to help heal and balance. They are placed over the heart and hands to create a triad energetic structure. They are also easy to meditate with and small enough to travel with as they are lighter in size and weight usually.
The Manipuri is associated with the Buddha. When the Manipuri is struck it can be likened to as if an energetic doorway opens in the Heart chakra and The Buddha can enter.
These ancient sacred sound objects were consciously created by monks as part of a spiritual path and used for physical/spiritual healing as well as ritual ceremonies. The Bowls we offer are hundreds of years old and made of a seven metal alloy called Bell Metal consisting of Gold, Silver, Copper, Tin, Mercury, Lead and Iron - Iron being the most auspicious. Many of the bowls have 'sky metal' iron mixed into them - otherwise known as meteorite, the purest form of iron on this planet. These bowls are collected with honor by Tibetan in Tibet and Nepal especially for us. Note: Each Bowl is unique and weigh differently and as such must be priced individually.
The Master Quality Manipuri Tibetan Bowls were selected from a large collection of hundreds of singing bowls and ancient instruments that were accumulated over 25 years in Nepal in a private collection. As Nepal borders Tibet many Tibetan artifacts have made their way across the Himalayas into Nepal and recently I had an opportunity to listen to and selected a small number to represent. All the Bowls I offer are extraordinary yet these are simply the best of the best. I was required to purchase these per item resulting in their prices being twice as much compared to our normal exceptional quality Bowls.
Size vary slightly: 6" diameter x 1.5" tall - the only Master Quality 'Heart Bowl' available from this collection.

A video call can be arranged to hear and see a Bowl of interest.