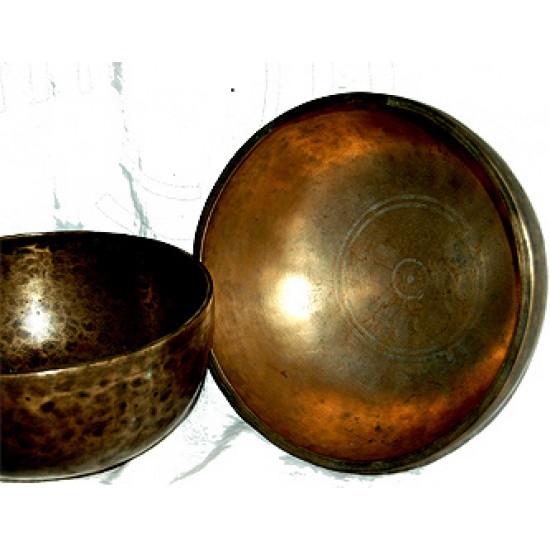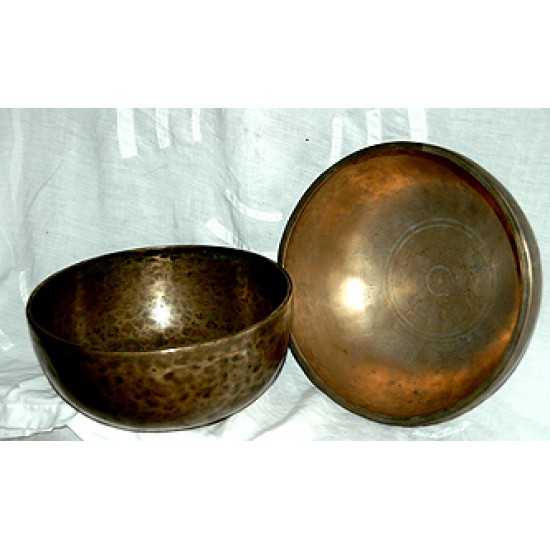 Singing Bowls: Old, Rare, Large
Stock:

In Stock

Model:

810

SKU:

810
Sacred Sound Instruments
Description
Large, old, individual and unique.
These ancient sacred sound objects were consciously created by monks as part of a spiritual path and used for physical/spiritual healing as well as ritual ceremonies. The Bowls we offer are hundreds of years old and made of a seven metal alloy called Bell Metal consisting of Gold, Silver, Copper, Tin, Mercury, Lead and Iron - Iron being the most auspicious. Many of the bowls have 'sky metal' iron mixed into them - otherwise known as meteorite, the purest form of iron on this planet. These bowls are collected with honor by Tibetan in Tibet and Nepal especially for us.
Note: Each Bowl is unique and weigh differently and as such must be priced individually.
Prices range from $700 to $850 / Sizes from 11 - 12" diameter x 5 to 5.75" tall

(price does not include cost of shipping)