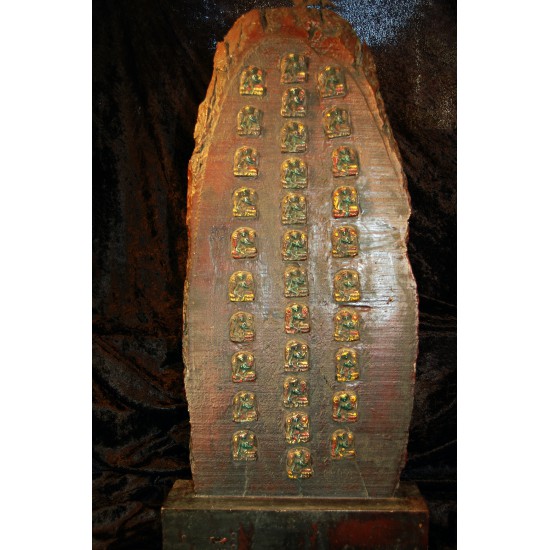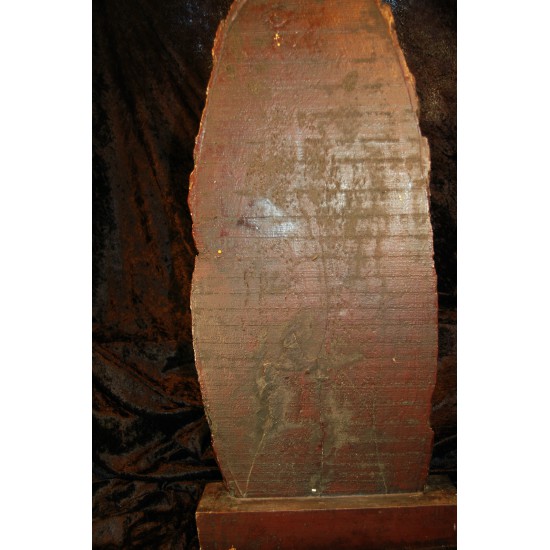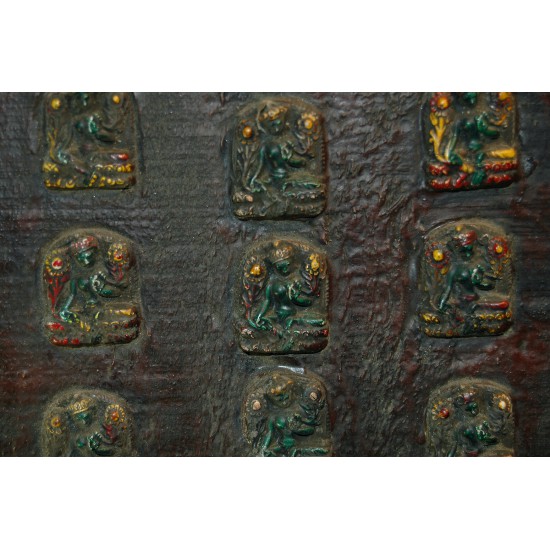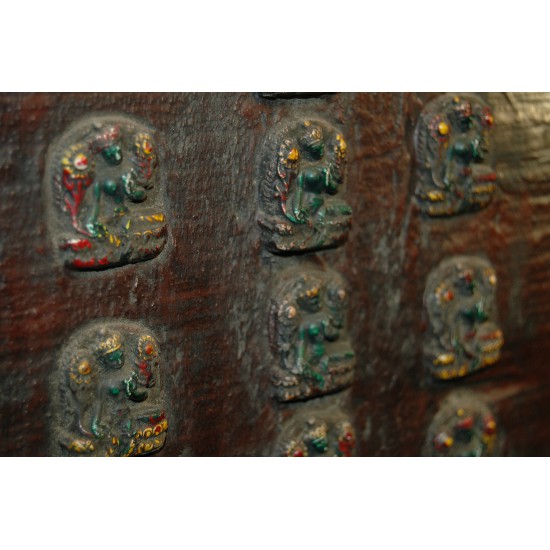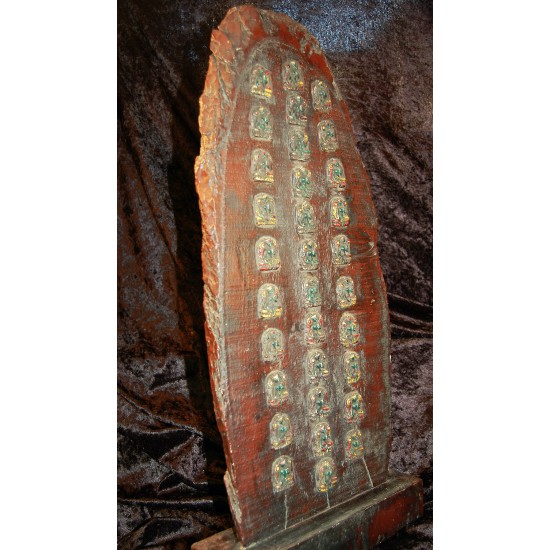 Tara Goddesses (Tsha-Tsha): Nepal, 21st Century
Stock:

In Stock

Model:

A112

Weight:

4.10lb

Dimensions:

12.75in x 11.00in x 3.00in

SKU:

A112
Description
Tara Goddesses (Tsha-Tsha): Nepal, 21st Century - Clay and Wood
Tsha-Tshas (in Tibetan tshva-tshva), are auspicious clay figurine found throughout Tibet. They are stamped on to clay that sometimes has been mixed with the cremation ashes of a deceased person. Made by monks and lay persons they fill the inner shrines of Stupas, mountain top caves and sacred locations placed there to dispel illness and the accumulation of merit.
Tara is a feminine deity in both Hinduism and Buddhism. She personifies Compassion and was born from empathy for the suffering world. She is invoked for protection, guidance, and deliverance from difficult situations. She is the embodiment of Compassion, the feminine aspect of Buddha. She is the Goddess Mother who emerged from the tears of the All-Compassionate Avalokiteshvara Buddha. She protects, heals and Awakens while her love is stronger than that of a mother's love for her children. She gifts longevity, protects earthly travel, and guards her followers on their spiritual journey to Enlightenment.

Here she is represented 32 times - a number that represents freedom and creative expression.

Size: 12.75" tall x 11" across x 3" deep
Weight 4.1 pounds
(10/03#15)