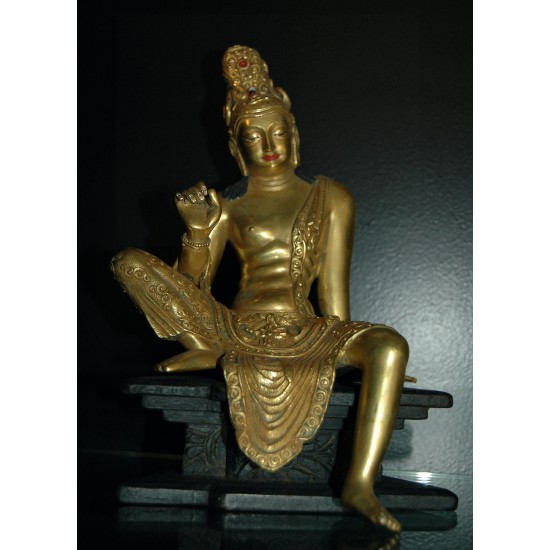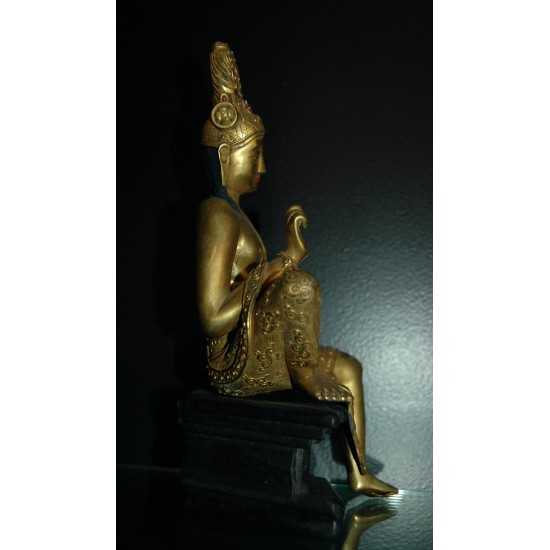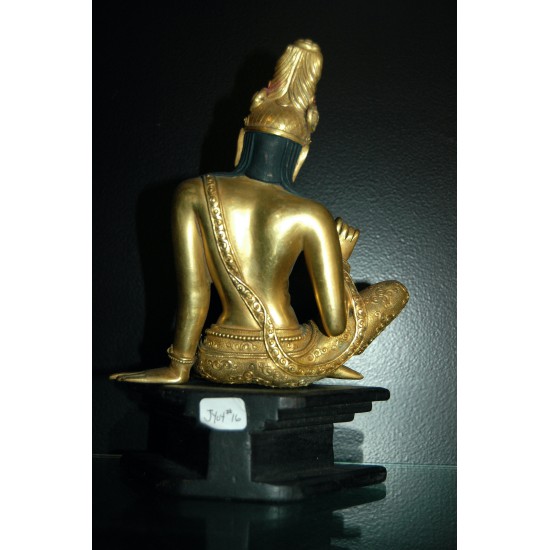 Buddha Avalokitesvara Statue: Gold, Tibet, 21st Century
Stock:

In Stock

Model:

375

Weight:

3.00lb

Dimensions:

8.00in x 6.00in x 5.00in

SKU:

375

Buddhist Statues
Description
Buddha Avalokitesvara (relaxed pose) Statue, Shikshin Monastery, Karashar: Gold, Tibet, 21st Century
This is the great Buddha of Compassion Avalokitesvara in his relaxed depiction.
His Mudra is that of protection 'Kataka' warding off evil, removing sickness and negative thoughts.

Composed of Copper and burnished over with 18K Gold it is an exceptional example of Tibetan art.
Decorated with tiny Garnets, auspicious Turquoise and Coral.
Size: 8" tall x 6" across x 5" deep - weight 3 pounds

(jy04 #16) - larger pictures upon request