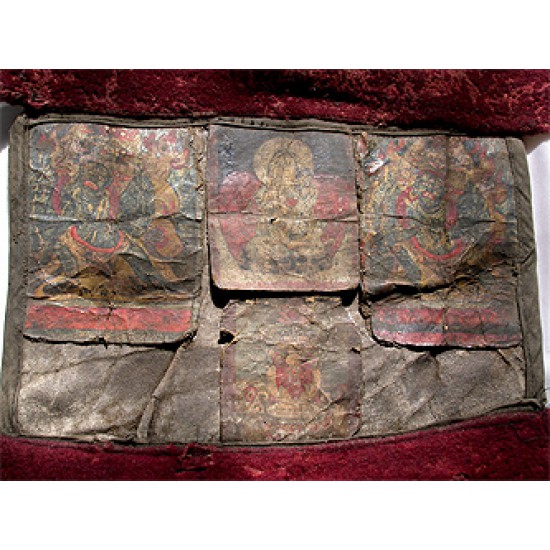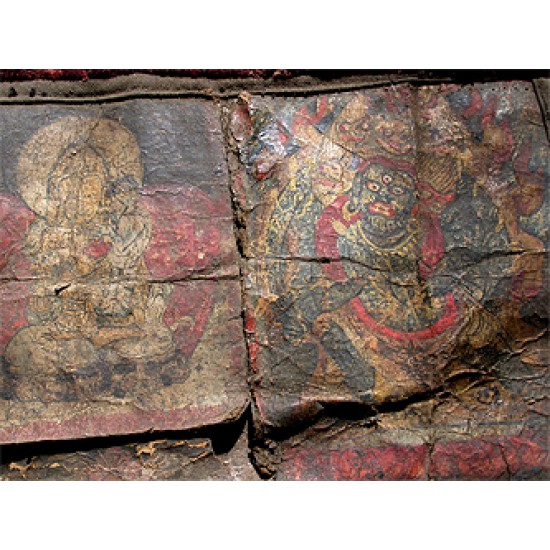 Buddha Thangka: Nomadic, Tibetan, 16th - 17th Century
Stock:

In Stock

Model:

444

Dimensions:

0.00in x 14.00in x 15.00in

SKU:

444

Ritual objects, musical, Mask, Phurpa, knife
Description
Buddha Thangka: Nomadic, Tibetan, 16th - 17th Century

A very ancient Thangka (16th - 17th century) of a unique type.
Used by a nomadic Lama - very rare if not singular. The painting is worn but still clear - the central image is of Buddha holding a child - two Dharma protectors are on either side - the vessel of long life below. On the other side are depicted two Bodhisattva's. There is damage caused by use and extreme age and there are signs of some contemporary repairs. The red cloth is monks rope and the images are mounted on leather.
Size: 14" across x 15" high
(12/04#13) - I have large detail images available upon request.