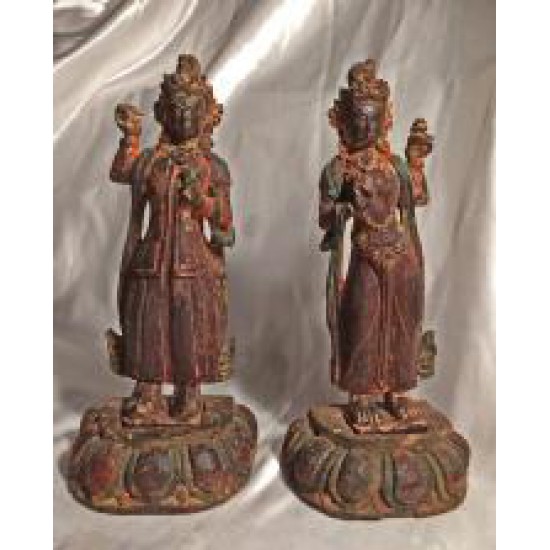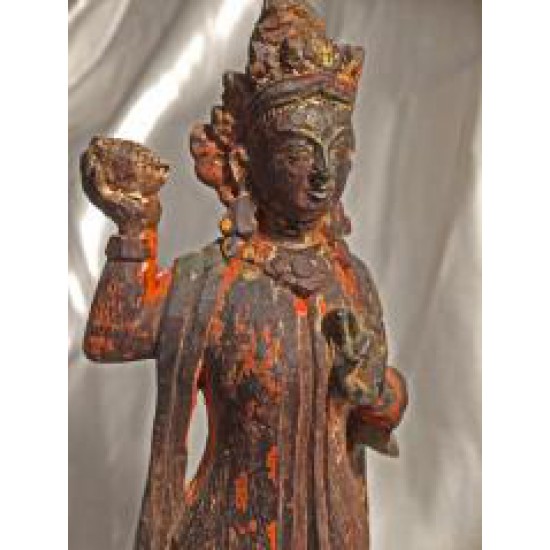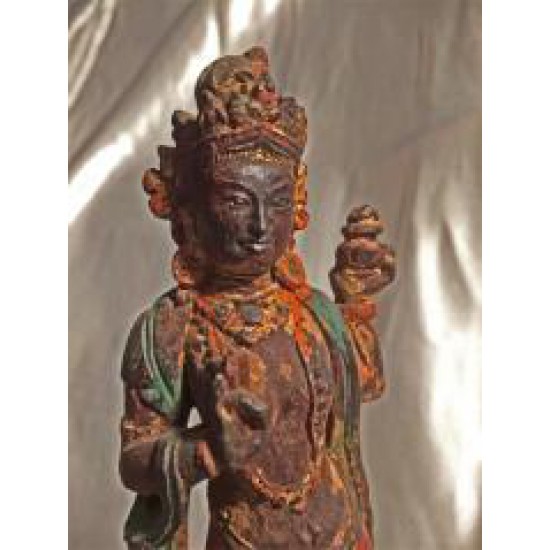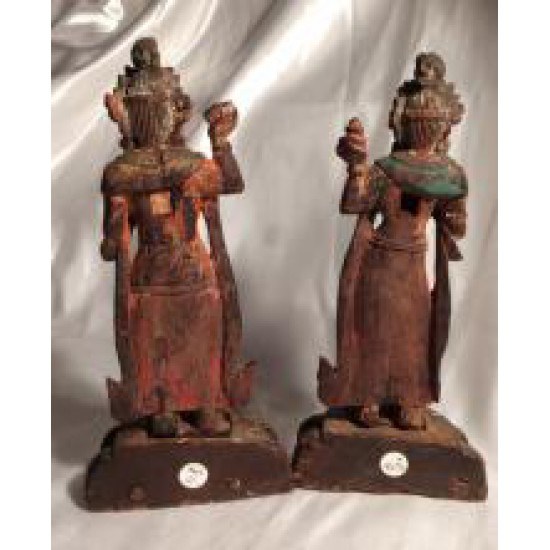 Dakini Statues: Yeshe Tsogyal & Tashi Kyedren, Tibet, 18th Century
Stock:

In Stock

Model:

921

SKU:

921

Buddhist Statues
Description
Dakini Statues: Yeshe Tsogyal & Tashi Kyedren, Tibet, 18th Century

These rare and beautiful jewels are wisdom Dakini's from the Himalayas.
Buddhist masters - two consorts of Padmasambhava and great tantric Buddhist teachers of Tibet: Dakini 'Yeshe Tsogyal' & 'Tashi Kyedren'. Made of precious rosewood they appear to be once a part of a complex statue.
They are beautifully carved with great presence. (note - some damage on left consort lower garment) - Found together - sold together. Padmasambhava was accompanied by five major female tantric yogini's, the 'Five Wisdom Dakini's' or 'Five Consorts' - each an emanation of Vajravarahi; Mandarava of Zahor - 'Body'; Belwong Kalasiddhi 'Quality', Belmo Sakya Devi 'Mind', Yeshe Tsogyal 'Speech' and Tashi Kyedren 'Activity'. Vajravarahi is the highest Tantra Yidam - her practice bestows understandings that transform ordinary life effects into spiritual pathways.

Size:
8 inches tall x 2 inches deep x 3.75 inches across